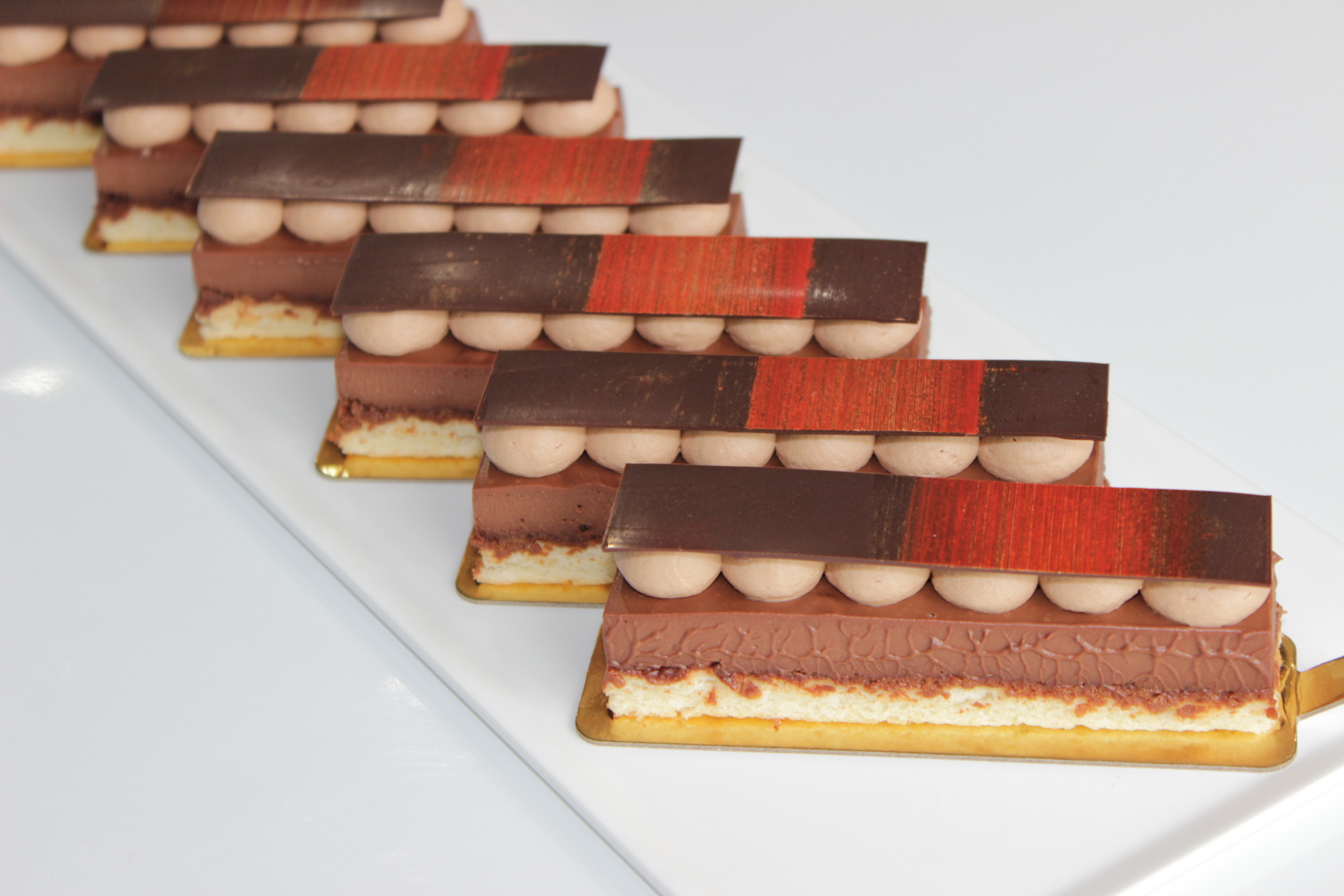 A layer of almond biscuit, praliné crunchy, milk and dark chocolate.
Gluten FREE
Sea salt caramel, Chocolate, Coffee, Vanilla, Passion fruits, Rose, Raspberry. Pistachio.
A cream puff filled with coffee custard and maple cream glazed on top.
French Eclair (Chocolate) - $5.50
A cream puff filled with vanilla custard and chocolate cream glazed on top.
Passion , mango creamoux with vanilla mousse and coconuts cake.
Gluten Free
Raspberry Macaron - $7.00
Lychee rose with a light cream and fresh raspberries as a macaron.
Gluten free
Puff pastry with caramel coating cream puff and cream chantilly.
Strawberry with white chocolate mousse and lemon cake.
Nuts free