Entremets / Modern French Pâtisserie Class 5/5-7,2020 (8AM - 4PM) 
Entremets / Modern French Pâtisserie Class 5/5-7,2020 (8AM - 4PM) 
3 Day Class
Mon-Tues - Weds
May 5-7, 2020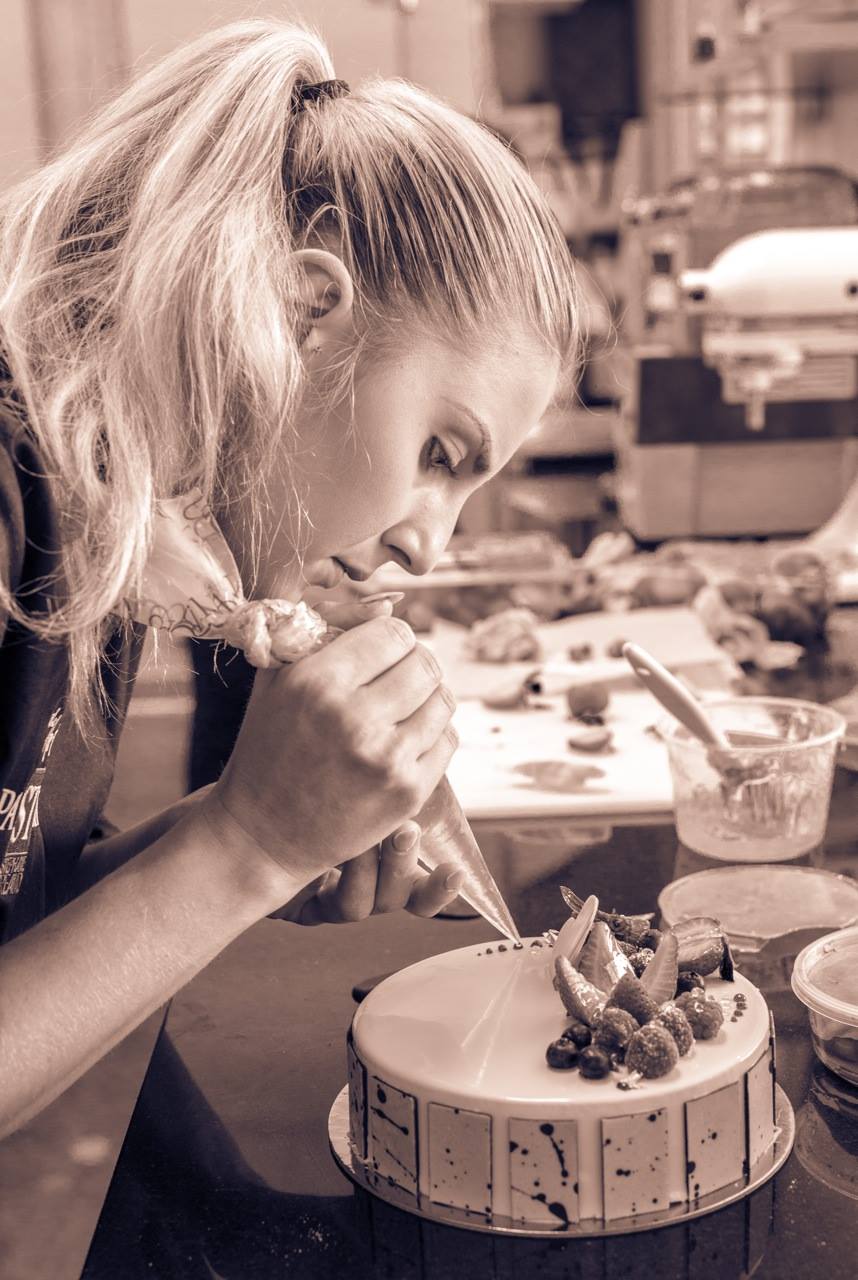 *Qualifies for 10 Week Certificate Program
Entremet is a term for a modern French cake and refers to its layered construction. In this class, you will learn how to define the essential components of modern, mirror-glazed professional entremet cake. Stéphane Tréand will share his experience on the importance of flavor, texture, and the balance between sweetness and acidity. Making various biscuits, crispy doughs, and crumbles. We will focus on flavor combinations in respect of classic techniques. From traditional to trendy, the class will showcase a variety of flavors, shapes, colors, inserts, glaze, crémeux, mousse, decoration, etc...
Chef loves to do something different for each class, so pastry may vary from photographs.
These workshops require no previous experience, but a desire to learn in a fun and professional environment is expected. Aprons, pens, and recipe books are included. You will leave with a better understanding of pastry and the delicious treats made during class.
*Please contact us for information about hosting a group at The Pastry School. Upon request, we can create specific classes for groups, clubs, and associations. For companies, inspire cohesion in a sweet environment with custom team building activities.
Refunds will only be given on same day purchase(s). Refunds requested on a different day are given in store credit or transfer credit towards another class.